Learn How to Mine Crypto Currency on your home PC!
to download EO Finance Mining Software! FREE!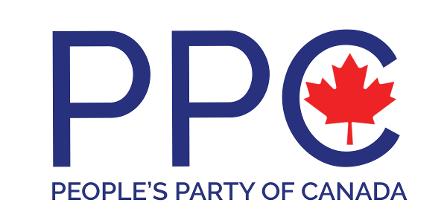 Access to Cannabis for Medical Purposes Regulations

ACMPR
24-08-16
----------------------------------------------------------------------
--------------------------------------------------------------------
Judges Will Decriminalize, Not Trudeau
With over 22,000 people *arrested for possession since the election, it is sad to see Justin Trudeau cling to prohibitionist ideals, allowing police to continue to nail people with a criminal record for something soon to be totally legal.
...................................
Federal Court strikes down ban on medical marijuana patients growing own pot
................................

Her Majesty the Queen v. Owen Edward Smith, Supreme Court of Canada
Crowns Appeal Unanimously Dismissed.
The appeal from the judgment of the Court of Appeal for British Columbia (Vancouver), Number CA040556, 2014 BCCA 322, dated August 14, 2014, heard on March 20, 2015, is dismissed. Sections 4 and 5 of the Controlled Drugs and Substances Act, S.C. 1996, c. 19, are of no force and effect to the extent that they prohibit a person with a medical authorization from possessing cannabis derivatives for medical purposes. The Court of Appeal's order is varied to delete the suspension of its declaration of invalidity. Mr. Smith's acquittal is affirmed.
LP Model Continues to Fail While Patients Suffer

High Court Calls for Extract Interveners
This summer the BC Court of Appeal, in a split decision, agreed with the ruling, giving the government a year to create new regulations controlling the production and use of cannabis extracts. Read more...
Supreme Court Judge:
Turmel: Phelan J. June 4 2014 Execution Order
****Advertise your cannabis related website****
Contact Webmaster
prohibition, cannabis prohibition, legal defence, legalization of marijuana, legalization of marijuana, cannabis Canada, cannabis doctors, cannabis prescription, medical cannabis, medical marijuana, marijuana Canada, cannabis advertising, cannabis websites, marijuana websites,
New MMPR will discriminate against the poor and disabled on fixed incomes!
Harper Regime moves to stop medical cannabis users from producing their own medicine by licencing commercial growers to produce for all patients. Presently the costs to produce indoors is around $1 to $2 per gram, now costs will climb to $8 to $10 per gram. People on fixed incomes such as those on disability benefits, will be monstrously affected by an 800% plus increase in costs for their medication. Cannabis can be grown outdoors for pennies per gram the way God created it to be, with ZERO potential of damage to Residential Properties and ZERO energy costs.
The Harper Regime have lost their minds!
The Harper Regime is attacking the poor and disabled by taking away their affordable source of medication. Cannabis is not covered under any social services drug benefits plans in any Province in Canada.
The purpose of the Canadian Human Rights Act is to protect individuals from discrimination. It states that all Canadians have the right to equality, equal opportunity, fair treatment, and an environment free of discrimination. The Tribunal's jurisdiction covers matters that come within the legislative authority of the Parliament of Canada, including federal government departments and agencies. (Health Canada) The Canadian Human Rights Commission is the first point of contact for registering a formal complaint under the Canadian Human Rights Act. If one of the parties involved does not agree with the Tribunal's decision, an appeal may be filed at the Federal Court of Canada.
Since these new regulations will repeal the right to grow your own medicine and you can easily prove you can no longer afford your medication, you are being discriminated against. I urge everyone in this position to get legal council (Community Legal Clinics, Legal Aid) and file a claim of discrimination. The Canadian Human Rights Tribunal has a statutory mandate to apply the Canadian Human Rights Act based on the evidence presented and on the case law.
******************************************
Barreau Du Quebec's Constitutional Challenge
The Barreau du Quebec (Quebec Bar Association) has launched a constitutional challenge in response to the Government of Canada's new mandatory minimum sentences (MMS). New minimum mandatory minimum sentencing provisions are now attached to many cannabis offences. The QBA's challenge alleges the new sentencing provisions violate sections 7, 12 and 15 of the Canadian Charter of Rights and Freedoms. It is also alleged that the laws undermine judicial independence, and thereby, violate the constitutional principle of separation of powers. The Barreau du Quebec's new president, Nicolas Plourde has vowed to lead the fight against the federal government's omnibus crime bill after taking the helm.
Supreme Court of Canada Decision
Vancouver (City) v. Ward
The Supreme Court of Canada says people whose Charter Rights are breached can win damages, even if there was no misbehaviour on the part of the authorities.

The high court unanimously upheld $5,000 in damages given to Alan Cameron Ward, a Vancouver lawyer who was strip-searched in 2002 when he was wrongly suspected of plotting to pie then-prime minister Jean Chretien.
Vancouver (City) v. Ward, 2010 SCC 27

Understanding POL-COA
The fundamental rules that Canadians live under are really very simple when it comes to how laws can be created, changed and/or set aside, and there are two aspects of "the law" which ought to be almost as simple to apply in any case of alleged crime...
1) Canada's Constitution Act (the most basic law in the land, which lays out the rules under which every law in the nation must come into being), and the Interpretation Act (which lays out the rules under which judges may and may not interpret and apply legal statutes) both state very plainly that the enactment, amendment and repeal of laws (that means *all* laws) is the duty and sole jurisdiction of Parliament... not of "Government" (the party/parties holding nominal power over policy and its implementation), but of "Parliament" (the entire elected legislative body which represents every voter in every electoral riding in Canada).
POL* Parliament ONLY has power to Legislate:
2) Courts may strike a law down entirely if there's a reason in law that they should do so, but they have no power to enact or to substantively amend any law... and both the Constitution Act and the Interpretation Act are very clear about this.
COA* Courts may Only Abrogate a law they have the authority to judge.
GOVERNMENT vs. THE LAW
These two fundamental rules look simple and obvious (and they're also THE LAW in capital letters), so the acronym "POL-COA" really ought to be simple enough to remind all prosecutors, judges and legislators of their duties if they care to hear its truth. Even so, after several years of having ordinary citizens who do understand it drum it into their heads, it still seems that this POL-COA idea is a very difficult concept for our judges and legislators to grasp in any practical sense – *despite* all their experience and training. However, if you're a defendant in a cannabis case, your defence is really as easy as A-B-C:
A) Cannabis prohibition laws in Canada (specifically about possession and by implication cultivation) were declared unconstitutional when Ontario's Court of Appeal last adjudicated Terry Parker's original case in July 2000 and Canada did not appeal that decision.
B) Only hours before the end of the ONE year suspension of that judgement (suspended to allow time for Government to craft and Parliament to enact a new law/amendment allowing the use and possession of Cannabis as medicine), Parliament still had not yet been offered a new Bill to consider, let alone passed a new law.
Instead, Canada's Government (Paul Martin's Liberals at the time) announced and put into force an Order In Council: some regulations (The Marihuana Medical Access Regulations) that modified the unconstitutional Cannabis prohibition law – but the MMAR were only a set of unlegislated regulations trying to fundamentally alter a dying law. Government did this with neither the consideration nor the assent of Parliament.
No new law has been enacted yet to replace what has been struck down by the Parker decision.
C) No Crown Prosecutor is permitted under the Constitution Act to charge or prosecute (and no Judge in Canada has authority under the Interpretation Act to *try*) a case of "Cannabis possession": there is no law under which they're authorized to charge, prosecute or try (but the Criminal Code has not been reprinted, so there is also unfortunately no clear directive yet for police not to arrest) anyone for "Cannabis possession"... it is not a crime because there is no criminal law that concerns itself with it.
"Injustice anywhere is a threat to justice everywhere"
- Martin Luther King Jr.
marijuana laws, court defence
Copyright (C) 2008-2021 Kenneth Surgent, Webmaster
Contact Webmaster